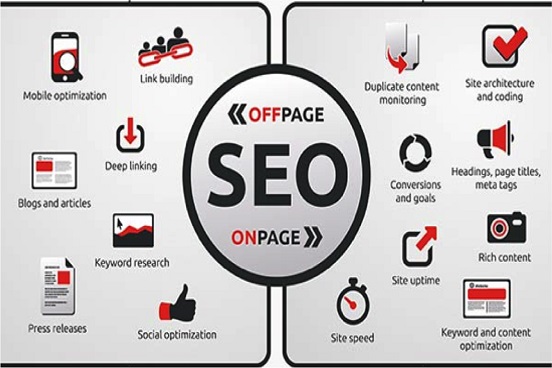 Search Engine Optimization
SEO is the acronym for search engine optimization, which is the process of employing techniques to improve non-paid (organic) rankings in the results returned from various Internet search engines, such as Google. The higher your website's ranking for specific keywords, the more likely you are to get traffic from visitors who find you by conducting a search using those keywords. Some techniques are specific to a specific search engine, such as Google, Yahoo, MSN Search, etc.
The root of all SEO efforts is conducting effective keyword research. Smart keyword research for SEO purposes looks not only how many people are searching for a specific phrase, but how many results are returned - how many other websites are competing for those same keywords. The true art of keyword research - and the foundation of good search engine optimization practices - is to balance the popularity of a keyword phrase against the website's ability to rank well for that term. It is factors like this that must be analyzed that make SEO - search engine optimization - both an art and a science. Offering SEO services to others can be a lucrative home business. Since there are few or no formal programs that teach SEO in traditional classrooms, nearly all SEO training can be completed online, making it a perfect home business for many.
Our Client are DRDO, Ministry of MSME

One suite to complete the entire SEO workflow
Find & fix on-page/off-page problems
Site Audit
Check your website for over 50 technical issues & warnings in a flash and get actionable tips on how to fix them.
Backlink Audit
Detect and get rid of toxic backlinks to avoid search engine penalties.
On Page SEO Checker
Get info about all the issues found on the webpages you want to optimize.
Evaluate yourself against competitors
Gap Analysis
Perform a deep competitive analysis by comparing up to 5 domains, observe their common and unique keywords, see their positions in paid/organic/PLA search results and get a clear visualized data.
Competitors Discovery Report
Discover your rivals and see which keywords bring them most traffic.
On Page SEO Checker
Analyze the top 10 websites ranking for the keywords you're targeting.
reate content
SEO Content Template
Create optimized SEO content based on top 10 ranking pages for the keywords you want to target. Get recommendations on semantically related words, readability, text length, keyword usage in meta tags, etc.
Track and report your results
Position Tracking
Monitor your position in the SERP of any location and compare yourself against competitors. Manage large groups of keywords by adding tags and view keyword rankings as they appear on different devices.
My reports
Build amazing reports, drag and drop SEMrush data widgets in a matter of one click. Manage your reports in one place with convenient sorting, edit them and get quick access to any report.